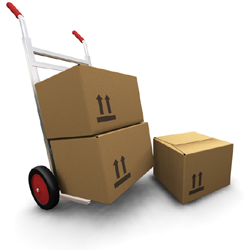 Furniture Removals  Auckland is an independently owned  furniture removals and storage company. Kiwimove Furniture removals operate out of both Auckland and Wellington and can move you around the corner or the next suburb or town.
Kiwimoves' focus is on providing our customers with a high quality and cost effective  furniture removal service and taking  the stress out of the moving day. Whether you're moving a six bedroom house, flat or apartment  or you just need to collect your latest Trade Me purchase, Kiwimoves' experienced team with furniture removal will make sure your belongings get from A to B safely and efficiently. We also do office relocations.
We  also do relocations  from city to city within the North Island.
Please ring 0800 222 549 for a prompt quote or more information.
Kiwimove also offers storage Read more…
What our customers say:
"Just wanted to thank you for the service you provided for my furniture removal which was completed without any problems, and your guys were a pleasure to deal with.
Thanks again."
Linda Wakeling, Thames, January 2013
"The truck was on time and both guys were very polite and introduced themselves which was a good start.
They both worked well and methodical and everything arrived with no damages.  Thanks to your professionalism from start to finish, it was  a good experience for us and [I] will definitely recommend you if I hear of anyone moving."
Steve O'Kane, Wellington, January 2013
"Please pass on my thanks again to the guys for their hard work yesterday.
The whole day went smoothly and it took a lot of pressure off us knowing we were in good hands….Cheers"
Jim Sephton, December 2012
"Hi Robert,
…I wanted to say that they both did an excellent job in moving our belongings.  They were both very hard working and careful with our property.
Thanks for helping to make our moving day go so smoothly."
Alison Simpson, 16th October 2012
"Dear Cherie and Robert,
My apologies for not writing sooner.  I wanted to thank you for your help in arranging our move from  Coles Ave to  Motutara Rd, Muriwai and ALSO to pass on my THANKS to Mai and Thomas.  They were BRILLIANT!  It was a difficult long day for them and they were patient, helpful and innovative with all the lifting and lugging and generally making things work.  They were great company and a delight be with."
 Aileen, Muriwai, 13 Sept 2012 
" Thanks so much to the guys, they were great!"
Maree,  3rd August 2012
"We use you guys because you do what you say you will.  Great guys with more muscles than me, and flexible thinking on the spot."
Carol Lovatt, Arthritis NZ, www.arthritis.org.nz, 31st July, 2012 
"Firstly, thank you for the service provided by your men – they were fantastic and did a great job for us….we will certainly be recommending your company."
                                                                       Debbie Cook, 27th July 2012
"Many thanks to Tony and Terry, these guys were great fun to work with, went like bees on a mission all day and [could] not have been more help, please pass thanks onto them".
                                                               Graham Eglinton, Carterton, 30th July 2012
"Just wanted to say that the move by Kiwimove on Friday to here was fantastic. After 20 odd years in the same house we moved over the Harbour Bridge and the guys Clint and Steven made it so easy. I recommend this Auckland removable company.  They had great senses of humour and just kept moving. Wonderful guys! Thanks so much for taking the stress out of moving. "
                                                                           Penny Armstrong, May 2012
"Just a note to say thanks.  The guys were great and the furniture arrived safe and sound."
                                                                          Neil Wynne Jones, April 2012
"Great move, arrived on time and all at a great price." 
Charles Monthe, April 2012
"I will recommend Kiwimove Furniture removals after they did a great job moving our piano with great care."
 Susan, April 2012
"People take a lot of time to complain…. So I wanted to put it in writing what a wonderful move I had with Kiwimove Auckland relocation company. On the 12th of November they moved me and went above and beyond the call of duty!  Not only were they fun and reassuring about throwing glass tables etc… over my leaky balcony!!!!  They very kindly put my table and dressing table back together….single female…I had NO IDEA!!!!  As I am sure you know moving is an incredibly anxious time! Both guys' humour, speed and professionalism made it not only bearable but a lot of fun! I would have absolutely no hesitation in recommending Kiwi Move to all of my friends or indeed anyone who is looking to move house! They are both an absolute credit to your company. I wish the guys and your business the very best of success and I will do my utmost to recommend you to all."

Michelle Young, Regional Sales Manager, Les Mills, Auckland City, November 2011
"I wish to let you know how thoroughly delighted we were with the service we received from Kiwimove Auckland  furniture removals with our recent move to Waiheke Island. The company was very professional and the 2 guys on the day were fantastic. Many thanks."
Jacqui Finnigan, Waiheke Island, 14 February 2011
'Not only did you beat every other mover that quoted us hand down on price you have the best staff  I've come across .  Without a doubt we'll use your services again…. and highly recommend your Auckland furniture removals everyone we know who needs a furniture mover'.
Susan D'Lima, 1 October 2010.
Common Industry phrases:  furniture removals Auckland , Auckland Furniture movers , Wellington Furniture removals, Auckland Office re-locators , Auckland Furniture removal companies, Wellington furniture removal companies
Kiwimove belongs to the following organizations: